Post by rcgldr on Oct 27, 2009 9:16:30 GMT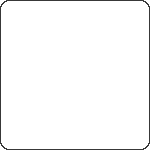 I tried this at Willow Springs and it inteferes too much with the line I use and the oversteer that seems to help on the turns there (at least with my setups). However at Nordschliefe, my times are about the same with SA (steering assist) low, TC high as they are with everything off, just under 6:20.
Since I don't have force feedback with my joysticks, I have to memorize a lot of my steering inputs. Also with my 0 front 1 rear downforce, I have to go well inside the racing line over jumps, which SA set to low seems to fight, so I have to avoid a couple of jumps.
With TC set to high, the bumpy parts of the track end up being smoothed out a bit, which gets back to my theory of bouncing cars being related to an exaggerated wheel hop effect in the game.
My lap times might be a bit better with a higher downforce setup, but with the higher top speed with the lower downforce setup makes it easier to pass online on the straights, and it's harder to pass in the turns.
I'm also waiting for the patch to fix the physics, like the bounce issue before I spend any time on setups, that may be affected by the patch.
more on this
Ziggel now has the lap record at Nordschleife 5:58.082. My online best is about 6:20, my offline best 6:16.190, so it's not even close. At Willow Springs it's different, but maybe Ziggel hasn't run there much. However the other fast guy Zeusxkruiz has, running a 1:08.440, while I have the 2nd fastest time at 1:08.880. Ziggel is in 3rd with a 1:09.440. I've gone faster than 1:08.440 offline, but then I don't have to worry about dodging tires left on the track by the other players, plus I can run the track more times, and take more risk braking later over a bump near (it's a dark square) the end of the start/finish straight that sometimes sends the car bouncing into the wall.
As mentioned above, Willow is slower for me if I use any assists, SA low, TC high, and I'm down to 1:11 instead of 1:09 lap times. At Nordschleife, I'm stuck around 6:20, regardless of assists, and with 0/1 downforce setup or 8/10 downforce setup.
Another guess on my part is that Willow was based on ProStreet's version and perhaps it's smoother, while Nordschleife is rougher. Not big bumps, but tiny polygon seams used to create actual track surfaces used for the games physics. Note the surface you see isn't the surface used for the games physics, it's a large array of polygons that you can't see (unless there's a track editor made for Shift). Perhaps the seams are affecting the cars differently on different PC's, or perhaps the way the game handles different controllers, PC's, or the OS, is affecting the grip.