Post by dimitrikhoz on Jun 23, 2011 17:37:33 GMT
I know that you may be interested in our recent off-site discussions about NFS Run with other fans.
1) This is one of the posts by
Crazee73
:
" Hey everyone, I would like to draw your attention to (in the playable demo) the traffic cars driving down the street as the helicopter shoots them. Because of the way they react and respond to the player driving past them, I think that they aren't just traffic but either A) The mob or B) Undercover police. Have you noticed that every car on that side of the street at that part is a black or white Dodge Challenger? (I also believe that the are police as the helicopter seems intent on aiming at them as well as you.)
Just trying to get people to notice something I've seen, hope that nobody else has said this before."
2) Here is our dispute with demonGuY23 about my statement about cockpit view:
demonGuY23
:
"yet again from a cinematic event in game"
and
"it is from the same scene i watch that trailer and the only cockpit view is from cutscene (or what i called cinematic event before). What i am saying is you cannot drive your car in cockpit view"
DimitriKhoz
:
"It was my misunderstanding, demonGuY23.
I was too concentrated on the difference in graphics between
"Death from Above" trailer (called "cinematic" by EA) and E3 Gameplay trailer...
Here are the cinematic events, and cockpit view,
I was thinking you were talking about: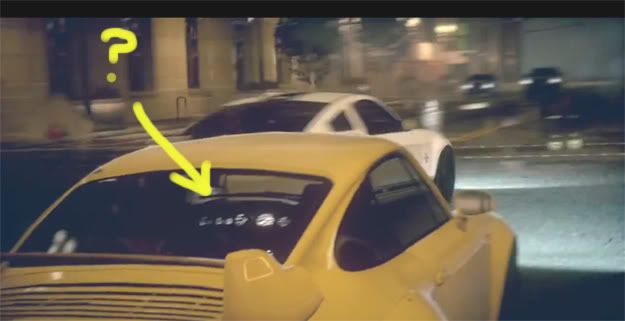 E3 Trailer is real PS3 gameplay,
but "Death from Above" looked to me like it was done without using in-game footage
(if it is PC gameplay, than I will put my hat off, it's gorgeous).
All E3 cut-scenes use the same engine and same models as an original game,
plus they are action loaded because most of them require gamers to solve puzzles
like in the Heavy Rain.
This is why I did not expect you to call those cut-scenes "cinematic".
There are no rights or wrongs, and we do not know all the details yet.
Sorry for putting you in the spotlight.
You made a correct observation: it was from the cut-scene.
I just stated the facts, that Cockpit view will be in the game,
but whether we could use it all time we want, it will be up to the Black Box.
P.S. > Have you noticed that 911 had a driver missing?
Autopilot, lol.
But jokes aside,
it's an improvement opportunity for the developers. "