Post by dimitrikhoz on Aug 24, 2011 19:25:23 GMT
Hey, Guys.
As I promised -
my detailed multi-platform analysis of the NFS Run.
Here I am going to talk about 3DS version of the game.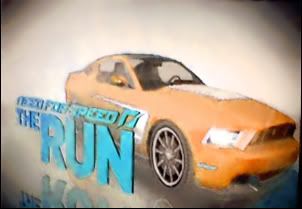 I am pretty sure that you already saw the footage from GamesCom 2011,
and if not, I will re-post the link at the end of our discussion.
The 3DS version of the Run,
despite its lower resolution of 320x240,
it is miles ahead of any Xbox360 or PS3 version of the game
because of the dual screen support.
Only PC will be able to trump it with the ability to run it in the Triple-Head mode.
So let's see how this double-monitor gaming will look like.
The very first screen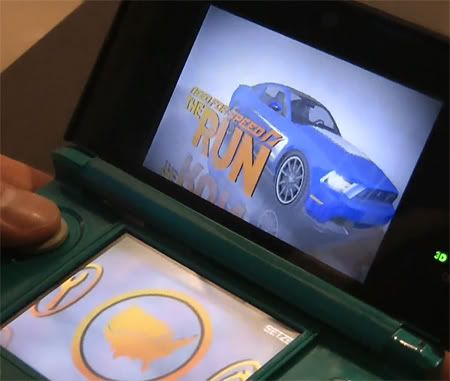 It was broadly advertised
that quick-time events for the 3DS version will be replaced
with cool comic style cut-scenes made by famous comic-makers.
Here we can see smiling Jack Rourke
Here is one of the redhair female characters
And as always - a car battle
To show-off the grafics and features of this game
I will present you with the screens from the 4th level of the Run.
3DS Run will have 40 different events on 26 different tracks
in 5 completely different types of environment
(I assume, they will be: forests, deserts, cities, snowy mountains, farms)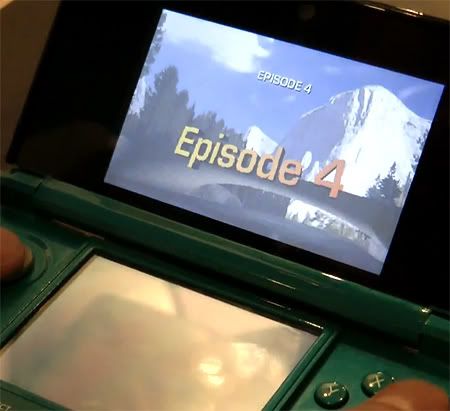 It is a Rival Battle,
one of 9 different race modes present in the game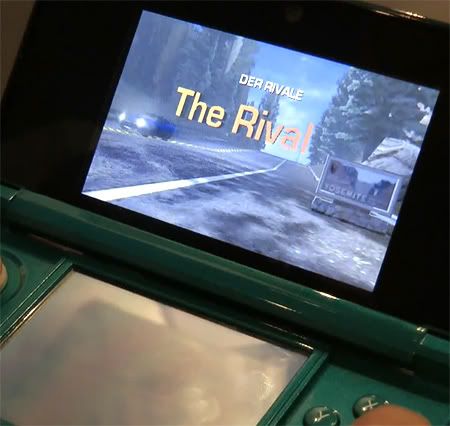 Here we go,
we start in the orange '10 Lotus Exige 260 Cup,
257HP car which it exact 2 times lighter than new Camaro SS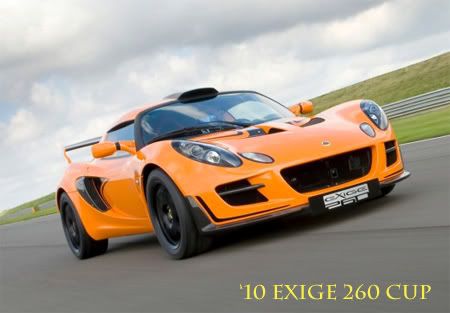 It allows this car to blast from 0 to 100 km/h in just 4.1 sec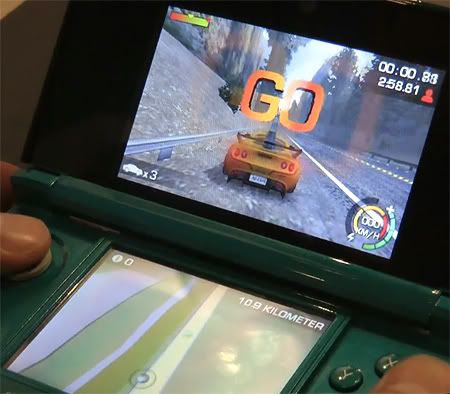 It won't take minutes and you will find some cops on your tail.
Btw, do you think that PS3/XBox/PC version of the game will lack this car?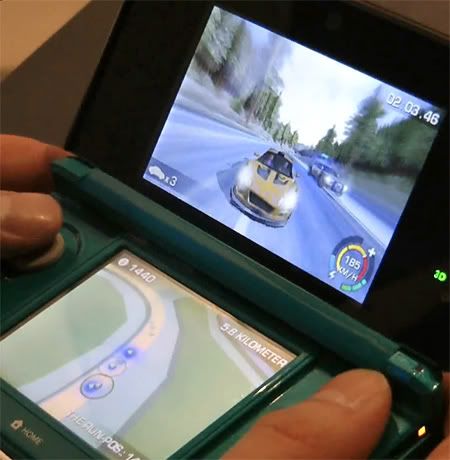 Graphics is simply amazing and you can even read cop's license plate.
One of the innovations in this game is -
synchronous Stunt-Driving (together with Police) bringing you precious points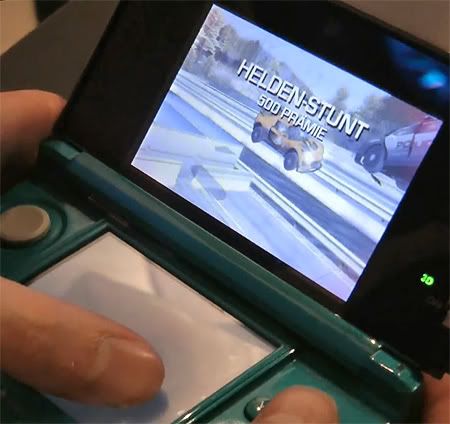 Airborne feels and looks cool
But often it does not have a happy end
Damage Model is well made and brings some realism to the game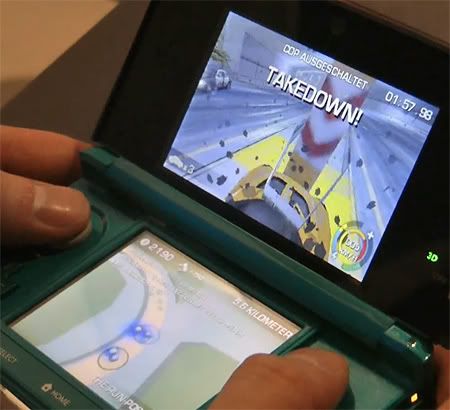 Leader-boards will save you racing time
and we can scroll through the menus in order to see what else this game has to offer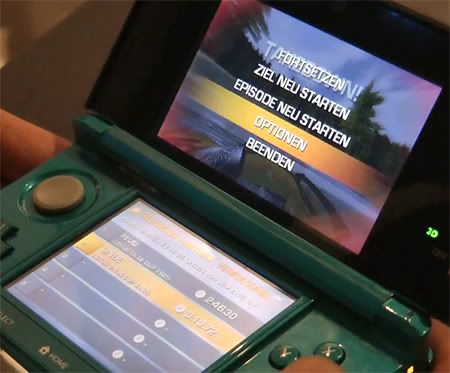 There is a Single Player, so called Challenge Mode
And Multi Player, well known as Autolog
with Street-Pass(R) feature exclusive to 3DS Console
As I already said, there will be 40 different events
located all over the map of the USA and 3000 miles journey.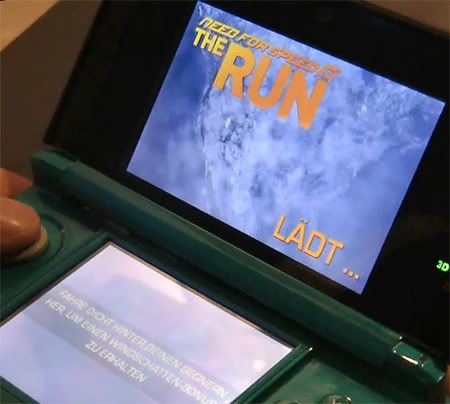 Let us get all details about the first 5 of them:
The Run for 3DS begins with
the 1st Event - "ColdStart" Time Attack in San Francisco, CA.
3DS version of the game will have only 150 competitors, so Jack will start from the 150th place.
Then, it progresses to
the 2nd Event - "The Run is started" Sprint Race in Redwood Forest, CA
Jack still has 150th position in the global ranking.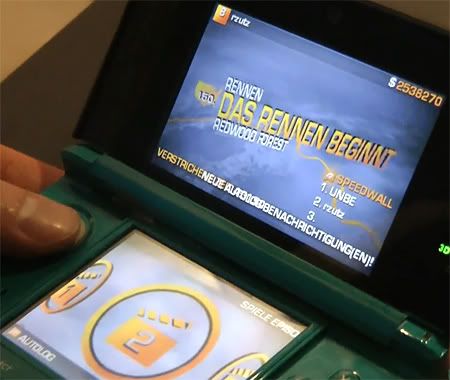 The 3rd Event will be a Follow Up Race with the codename "Tracking Hunt" on the Redwood Highway, CA
Jack moved up to the 141st place.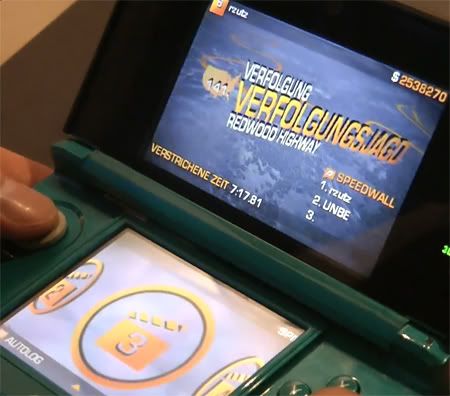 The 4th Event is a Catch Up "Rival Battle" in Yosemite National Park, CA
from the good 134th place in the ranking.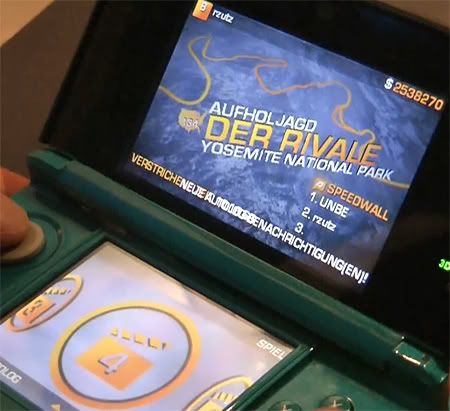 And the last 5th Event is a "Full Throttle" Time Attack in Yosemite from the 125th Place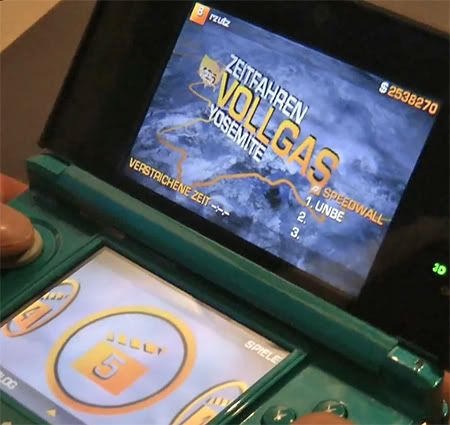 Do not forget to SAVE the Game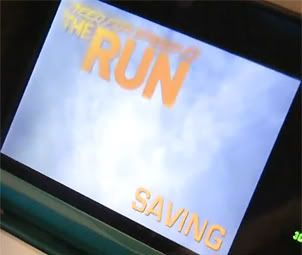 P.S.> Here id the whole video of the presentation: