Post by dimitrikhoz on Aug 21, 2011 0:09:18 GMT
Hey, Guys.
Here it is, my next full-blown post.
Today, because of the GamesCom,
we will take a slight departure from the usual schedule.
1) GamesCom News
I was always thinking about how I can provide you with the authentic GamesCom experience
without you being present in Germany.
Photos can give you some ideas, but well made videos can really immerse you in the action.
Just do not forget to watch it in 720p HD.

Let me start with the latest presentation of the NFS Run EA Booth by German GameInside:
Guy is telling that he is speechless.
He does not want to talk anymore.
He does not want to be at the GamesCom anymore.
He just wants to take this Lambo
and drive it on German autobahn back home to Kassel (town in Germany)...

Another informative video, this time of the real and not staged gameplay
where you can take a driver/gamers seat
and play the whole "Run for the Hills" Level with its tight roads,
experience difficulties while passing opponents, see the yellow Firebird,
feel the raw speed and look at the car handling in details:
(if you find this video lacking proper sense of speed,
then compare it later on to the very last video of this post in the P.S. section.
You will see that a thoughtful choice of in-game camera will completely change your gaming experience

)
IMPORTANT!
For some of you who are going to visit the show tomorrow,
please bring you chairs with you.
It is not a joke, waiting lines for some games are 9+ hours.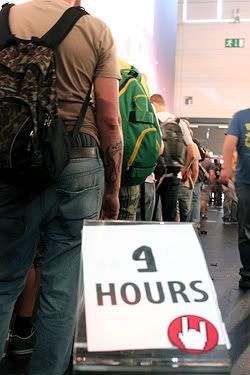 2) Now let's go to our traditional Answers & Awards Section.
Recently we had a tough "Who is in the Car" Quiz.
Right answer was submitted by
BullittTCM
: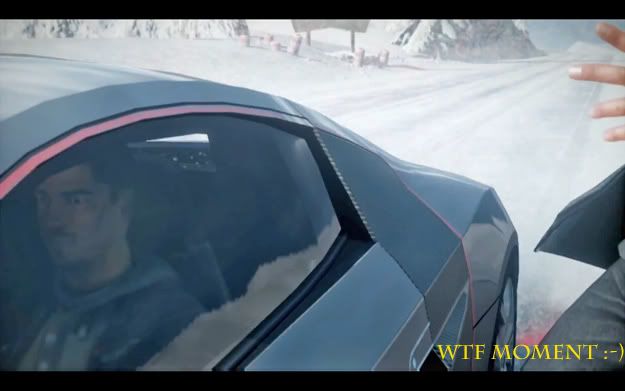 Same as many of you,
I also did not like it to see the whole Jack's family participating in the Run.

However, probably because of the alpha version,
NFS Run Producers did not have enough time to develop different models of various drivers.
We all know that one of the characters in the game will be a female ...
Therefore, I am pretty sure that EA is going to fix this,
and we won't find such stuff in the final game, unless it is a part of the story.
Our
"Face-of-the-RUN Award"
goes to the
BullittTCM
,
who was the first to spot a strange person in the car: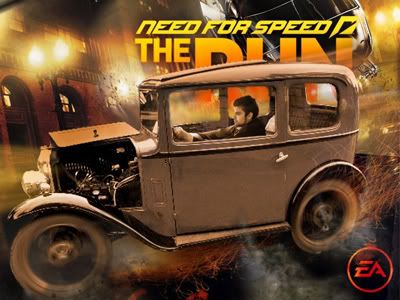 3) Now, let us dug out FRESH INFO about the game:
A) Here are the news about Multiplayer Mode
www.ps3inside.de/forum/nfs/27500-need-speed-run-mit-vollgas-auf-der-gamescom-2011-a.html
It is in German, but I made a short translation for you:
"Basically, old good standard Online-Multiplayer will be in the game.
But we will also get various team oriented multiplayer modes.
For example Relay Races -
where different team-members will get a chance to be responsible for the specific parts of the track/event.
By introducing such type of competition,
NFS Run producers want to bring some tension and to promote players' team-spirit."
Personally, I believe it is a real innovation
that will bring Autolog and Team-Building to the completely new level.
B) Talking about recent producers interviews,
I have one more for you with Sian Welby and Jason Delong:
watch from 5:27
It contains new info about
Rival Battles in the Dust Storm, Cops, Dynamic music change,
and an explanation why we have such great soundtrack in the NFS Run:
thx to Brian Tyler - composer from "FastFive" and "Battle:LosAngeles" !
C) For folks who want to know how PS3 Pad Controller Layout will look like,
I have this picture: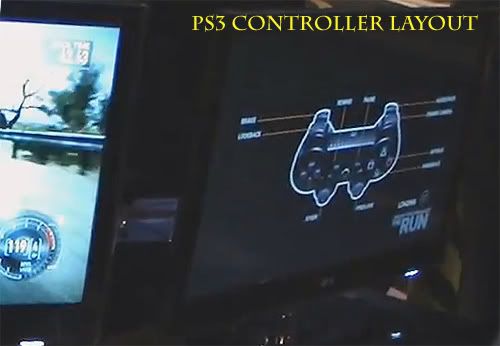 4) Remember, I promised you to reveal 2 more cars.
One new and two old ones were already revealed by EA:
Mitsy Lancer Exo X
www.needforspeed.com/therun/car/mitsubishi-lancer-evolution-x
Dodge Chally SRT8
www.needforspeed.com/therun/car/dodge-challenger-srt8
Porsche 911 GT3 RS 4.0
www.needforspeed.com/therun/car/porsche-gt3-rs-40
Now it is my turn.
I was thinking a lot about the first one when I made my previous Toyota Prius research.
And one Romanian guy from another forum,
Radu-Cristian
, just sent me the right answer.
Ladies and Gentlemen,
please welcome – Dodge Caliber, probably, in R/T version
(it looks like NFS Run will feature the full Dodge's line-up

)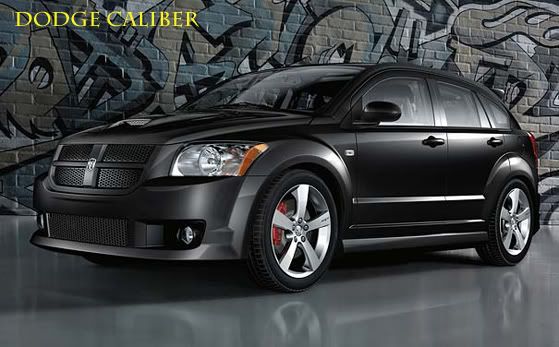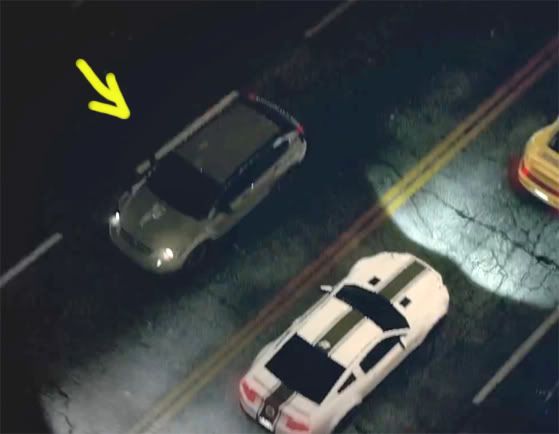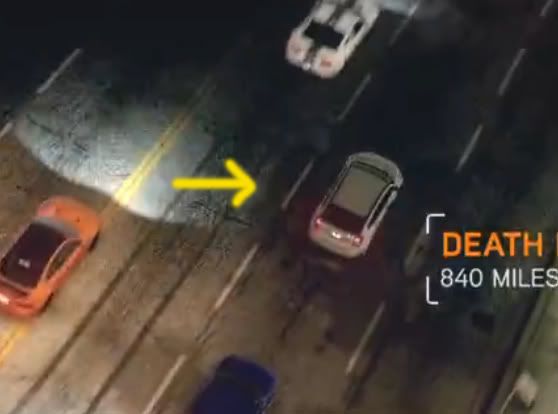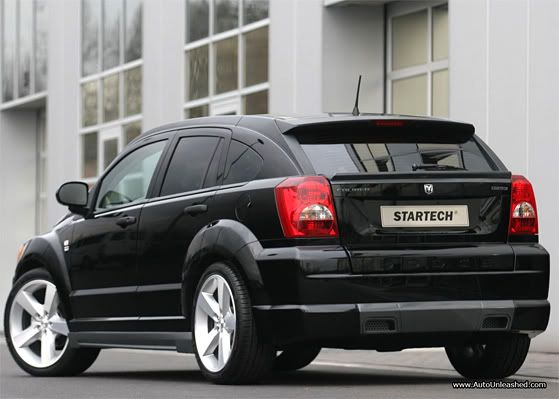 It is the first Dodge car to be sold to European, Asian, and Australasian markets
since the discontinuation of Dodge Colt in 1994.
And it is planned to feature a NINE-speed automatic transmission starting 2013.
Another car, I want to introduce is - Nissan Navara pickup truck
equipped with the 3.0 V6 Turbo-Diesel producing 240HP and class-leading 550Nm/410 lb.ft of torque.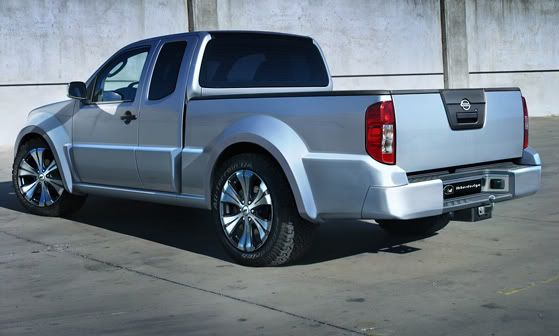 To avoid confusion, let us update or NFS Run FULL Car List
(confirmed by screenshots or EA postings):
1. Aston Martin V12 Vantage
2. Audi A3 Quattro **
3. Audi R8 Coure 5.2 FSI Quattro
4. Audi RS4 **
5. Bentley Supersports ISR ?
6. BMW M 1 Series Coupe
7. BMW M3 E30 Sport Evolution
8. BMW M3 E93 GTS
9. Bugatti Veyron SuperSport *
10. Cadillac CTS **
11. Chevrolet Camaro ZL1
12. Chevrolet Corvette Z06
13. Dodge Caliber R/T **
14. Dodge Challenger '71 426 Hemi
15. Dodge Challenger '09 SRT8
16. Dodge Charger SRT8 **
17. Dodge Magnum SRT8 **
18. Dodge Ram SRT10 **
19. Ford Mustang Boss 302 '69
20. Ford Mustang Boss 302 '12
21. Ford Shelby GT500 SuperSnake
22. Ford Taurus SHO Police Interceptor
23. GMC Savana V8 **
24. Gumpert Apollo Sports *
25. Hennessey Venom GT *
26. Koenigsegg Agera R *
27. Lanborghini Aventador LP700-4
28. Lamborghini Countach QV5000 *
29. Lamborghini Gallardo LP570-4 Superleggara
30. Lamborghini Miura P400SV
31. Lexus LF-A *
32. Lotus Evora
33. Mazda MX 5
34. Mazda RX7 Type RZ
35. McLaren MP4-12C
36. Mitsubishi Lancer Evolution X
37. Nissan 200SX (S14)
38. Nissan 370Z
39. Nissan Fairlady '70 240ZG
40. Nissan Navara V6 **
41. Nissan Skyline GT-R SpecV (R35)
42. Nissan Skyline R32 GT-R
43. Nissan Skyline R34 GT-R ? (may be canceled)
44. Pagani Huayra
45. Pagani Zonda Cinque ?
46. Pontiac Firebird '77 Trans Am
47. Porsche 911 Carrera S '11
48. Porsche 911 GT2
49. Porsche 911 GT3 RS 4.0
50. Porsche Carrera GT *
51. Porsche Cayenne Turbo **
52. Renault Sport Megane R.S.
53. Subaru Impreza '10 WRX STI
54. Volkswagen GTI Mk1
55. Volkswagen Scirroco R
* - PS3 only
** - confirmed traffic car, probably drivable
Only 3 cars from list have question marks which will be removed as soon as we get additional info.
Some SUVs won't be drivable durung the main Run story.
5) In my last big post, I informed you about the German NFS Spokesmodel Search.
Today, I borrowed a photo from the NFS Facebook Album to show you all 5 Girls-Finalists
and their real life look, without overuse of make-up: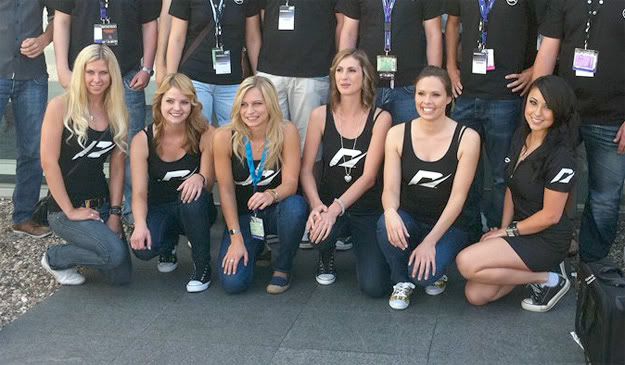 from left to right: Angela, Larissa, Linda, Anna, Nicole, MikiTaka
Voting starts on Aug 22nd:
www.needforspeed.com/de_DE/spokesmodel/
and do not vote for MikiTaka, she is already in

6) To finish up:
One more community made video of the Avalanche Level
using "Once I was a kid..." soundtrack
(Chiddy Bang - Opposite Of Adults )
(only the first minute)
P.S.> I almost forgot,
for all complainers about "wide roads" and "zero sense of speed" in the NFS Run game
please watch this NFS Run video full screen in 720p HD:
It is not just browsing through the streets
or driving for pleasure along the highway,
it is - THE RUN!
P.S.S.> My next full post will have
detailed information about different console versions of the game
+ wrap up from the Gamescom
+ some more NFS Girls.